To meet the many technological and regulatory challenges the #Adtechsummit is organized annually by IAB France and brings together the entire ecosystem.
Each speaker including Benoît Oberlé from Sirdata will explain his convictions and positions during this day around round tables, keynotes and workshops.
#Sharedvalues #Business are #Adtechsummit flagship topics.
---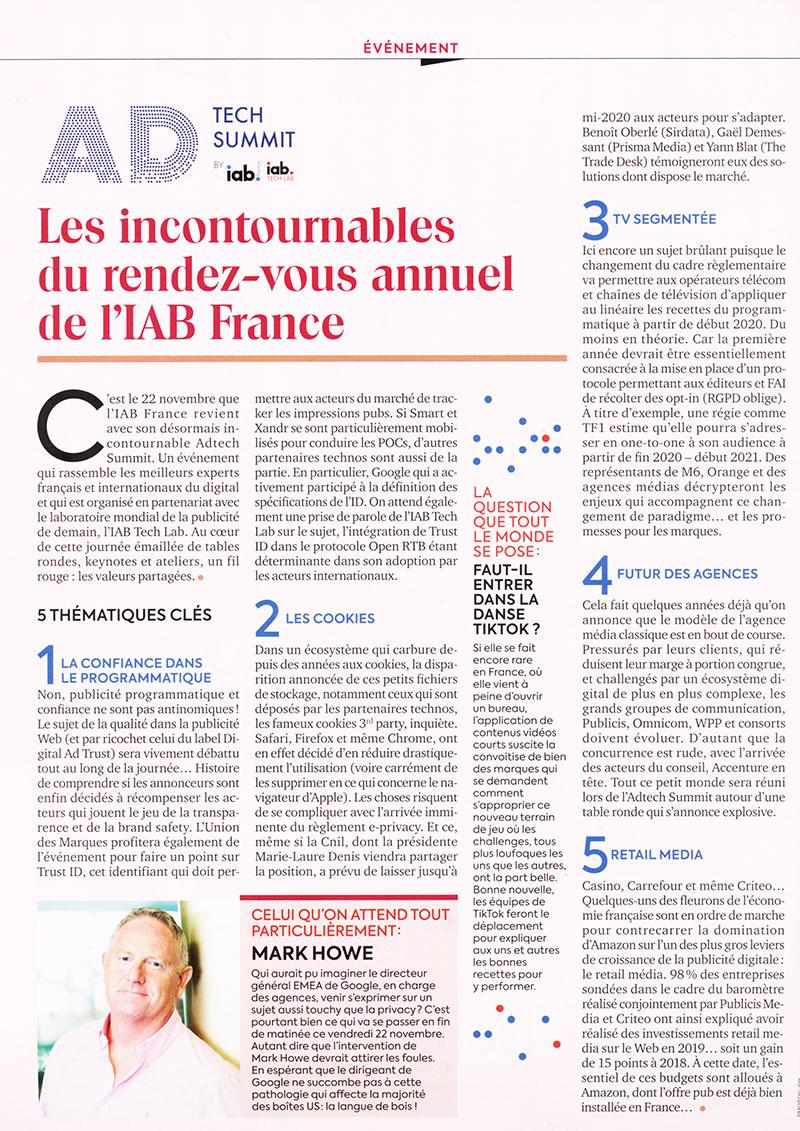 Find the article below in CB News November magazine.