The AdTech Summit is an annual event. This day is punctuated by interviews, speeches, conferences and exclusive workshops where leaders and experts in digital advertising, intervene to deliver their operational vision of the major challenges of their business.
On Friday 20 November 2020, Thibault Montanier, Data Manager at Sirdata, participated in this new edition of the Adtech Summit.
Privacy & Identity : Advertising in a Volatile, Uncertain, Complex and Ambiguous Environment
---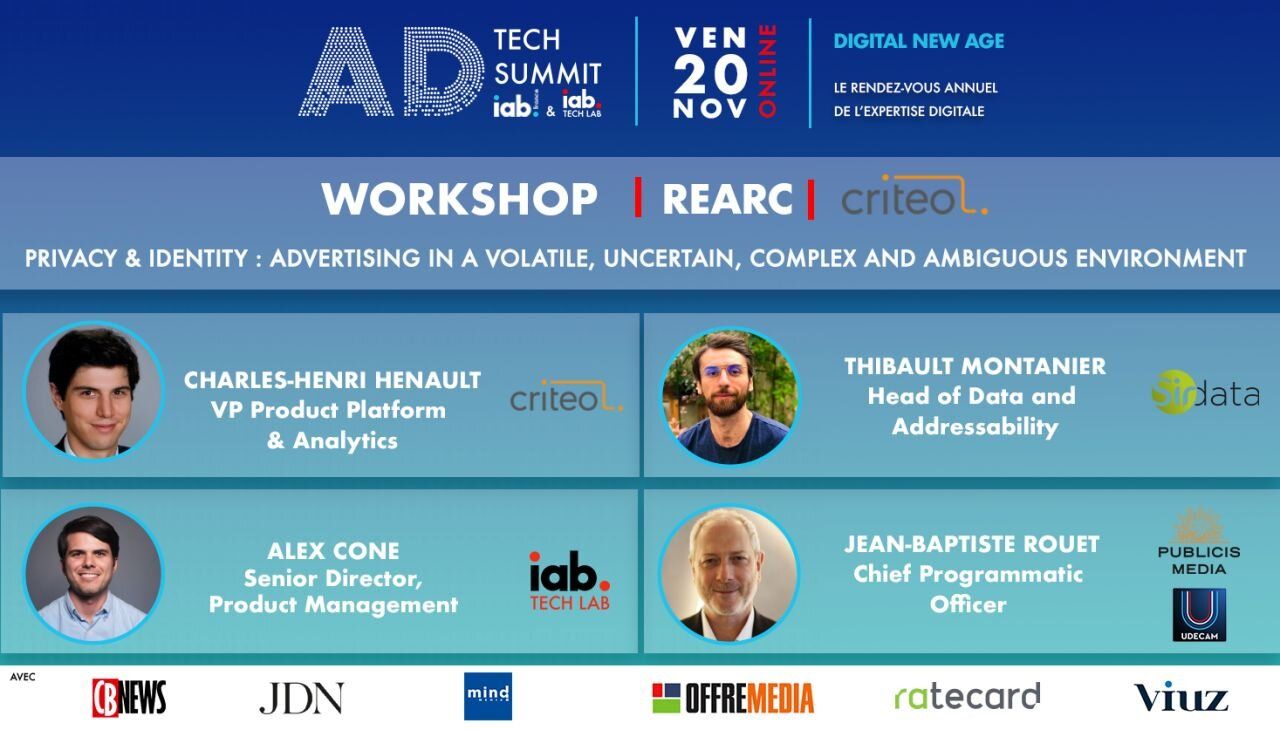 ---
How to adapt and preserve a dynamic competition?
How to increase data protection and privacy in an open Internet, which we all benefit from today?
At the heart of this workshop were some initiatives and possible solutions to be implemented in the face of the uncertain future of the digital ecosystem, such as the REARC Project.
The REARC project : a project for the re-architecture of web marketing which aims to define new standards in order to face the imminent changes in advertising practices related to third party cookies and other tracers.
---
Find the complete replay here