Who does what in 2021?
Benoit Oberlé, CEO & founder of Sirdata came to answer this question on the morning of January 22, 2021.
---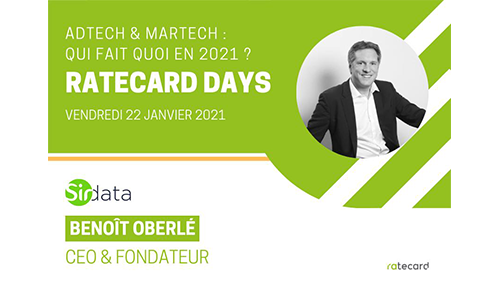 ---
Indeed, the Ratecard Days organized by Ratecard are days that offer the opportunity for players in the digital world to speak about their projects for 2021.
With these speeches from different actors of the digital ecosystem, you will have the opportunity to discover the new projects to come and the various ambitions of the participants.
Interview conducted by Frédéric Sadarnac, founder of Ratecard, who asked the right questions to learn more about the Sirdata projects for 2021.
---
Find the complete video of the Ratecard Days here (FR) :