Thursday 17th November, thanks to the numerous voters, Gary Cohen has been awarded during the Ratecard Stars for the best Tech Innovation thanks to the Sirdata Analytics Helper! This ceremony took place at the Parc des Princes and allowed us to bring to the forefront our new Sirdata tool.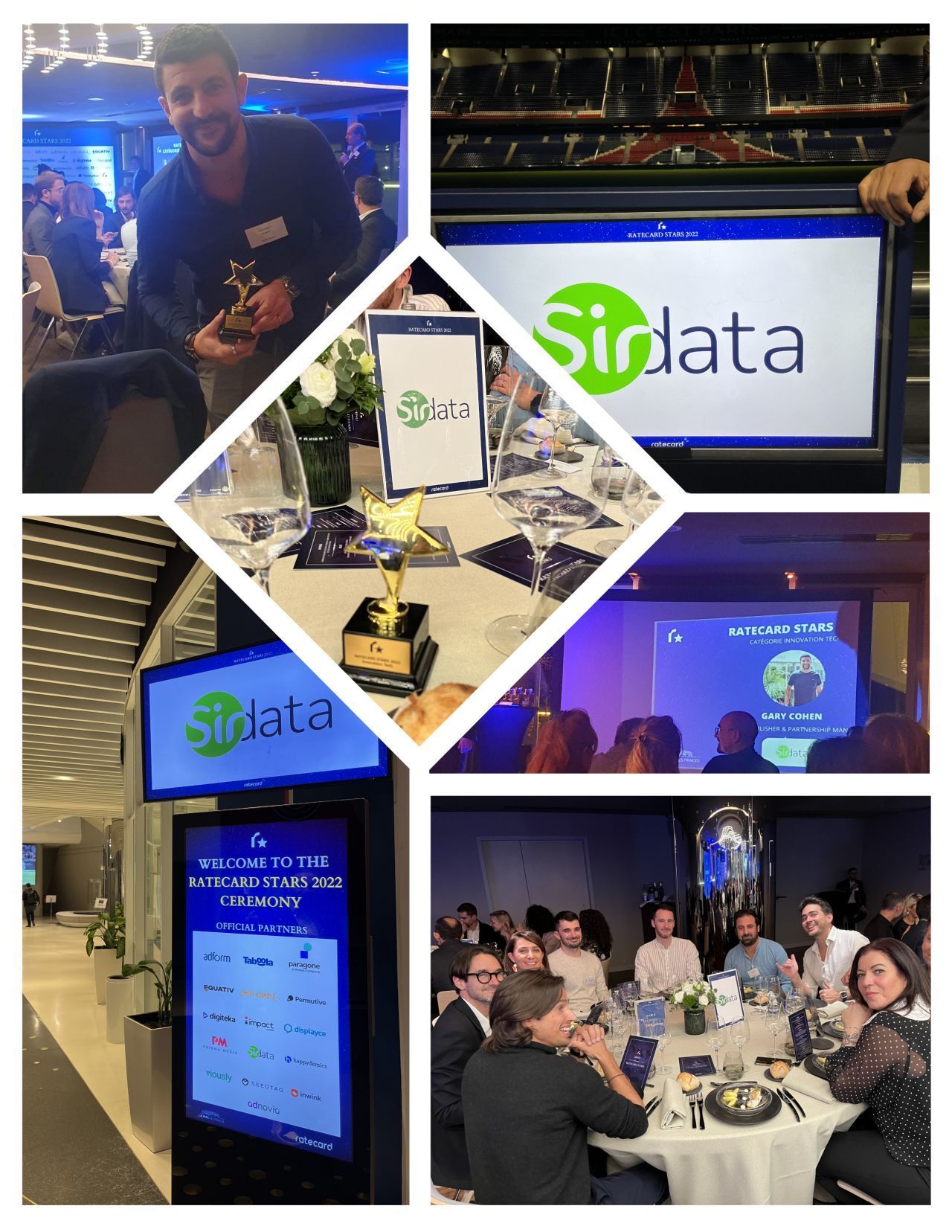 If you don't know it yet, let us introduce you: the Analytics Helper, which, thanks to the management and control of its proxy settings, offers site managers the ability to secure their personal data transfers to the United States while taking into account the recommendations of the French DPA, the CNIL.

An efficient and very useful alternative if you are one of the website managers who absolutely want to keep Google Analytics : Sirdata Analytics Helper is the ideal solution!