Technology – Even though the financial investment in adtech is at half-mast, some companies have managed to gain a foothold in the market thanks to a clear and specific positioning.
---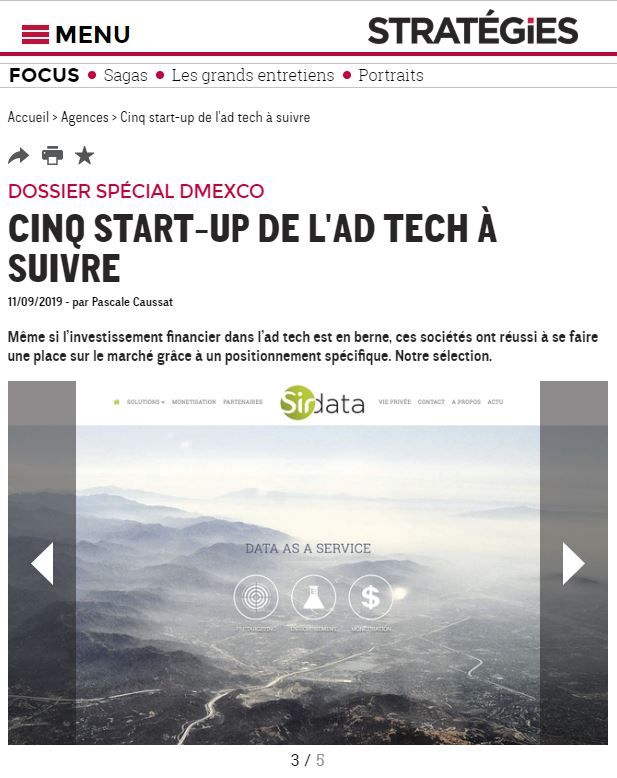 Domain : Data provider

Concept : Sirdata is a data collection solutions provider founded in 2012, with offices in Paris and London, Despite its seniority, the company feels the weight of European regulation.
"Compliance has cost us more than our R&D investment, says Benoît Oberlé, Sirdata's founder.
Entrepreneurs who wish to enter this sector can hardly do it now, investors have become suspiciously right. Nobody will trust a new entrant.
The good thing for European players is that we have gotten ahead on data protection subject and that we can advise, help foreign companies and their representatives adapt technically to these regulations.

It's little + : Has a member of IAB France Board, IAB hosted a Brazilian delegation this summer to present the Transparency and Consent Framework.