" Sirdata is proud to work with many partners, all of whom are very different. "

We wanted to give you more information about us, what we do and how we work at Sirdata, but through the words of our CMP users.
Discover Sirdata, through the testimonials and opinions of the companies which decided to choose  our CMP.
---
---
Why did you choose our CMP?

"Sirdata's solution is complete, thanks to the combination of a technology that is simple to deploy for the publisher and a very appreciable human support team."
Like Jean-Philippe Vigneron, Head of the digital agency SOFOOT.com & TrashTalk.co, other partners communicated us the reasons why they chose to install Sirdata CMP. Many of our partners particularly underlined that what most brought to light the efficient work of our team was the elaboration of a strong several years partnership.
---

"As a very satisfied user of Sirdata's tools for several years now, it appeared natural that all our sites switched to Sirdata CMP. " Laurent Gatignol, CEO of ILGmedia.
---
Aside from the length of the partnership that led companies to use our CMP, others also stated that the professionalism and the expertise of our team on GDPR ensured a total confidence in our product.

"After initially selecting another solution, we finally turned to the Sirdata CMP, which better met the requirements of the GDPR. The implementation and customization of the CMP, although simple, was greatly facilitated by the support of the Sirdata teams. " Louis Géneau de Lamarliere, Digital Director of Petit Futé.
---

"After two unsatisfactory CMP tests in terms of implementation, customization and regulatory compliance, we opted for the CMP proposed by Sirdata. Their expertise in the application of the GDPR was crucial in our choice. " William Ribeiro, Head of AdOps at l'Etudiant.
---
In short, they chose us thanks to the trust we've been buildingover the years and the expertise we have been able to provide with our proactive and efficient team!
---
Quick and easy configuration of your new CMP

"The first version of the CMP was already pretty easy to access, but while moving to  the TCF 2.0 version, Sirdata provided us a with a CMP even easier to set up and fully configurable from their  dedicated interface. Whether it is about design, technology or vendor lists to update, everything can be done in just a few clicks on their interface, it's nobrainer", Pierre Bouchard, Director of Hitopic.
---
It is not just the configuration that is facilitated, it is the whole settings and implementation that are simple. Jean-Philippe Vigneron, Head of the digital agency SOFOOT.com & TrashTalk.co, mentions : "As soon as our IT team got in touch with the Sirdata teams, the solution was online within a day."
Finally, during the configuration of your CMP, you are accompanied, guided and supported during each of the steps of the implementation..
We do not forget that the access to a clear information is necessary for the proper configuration and use of your new platform. This is why we provide our users with a rich and accessible documentation.
---
Support at the heart of Sirdata's operations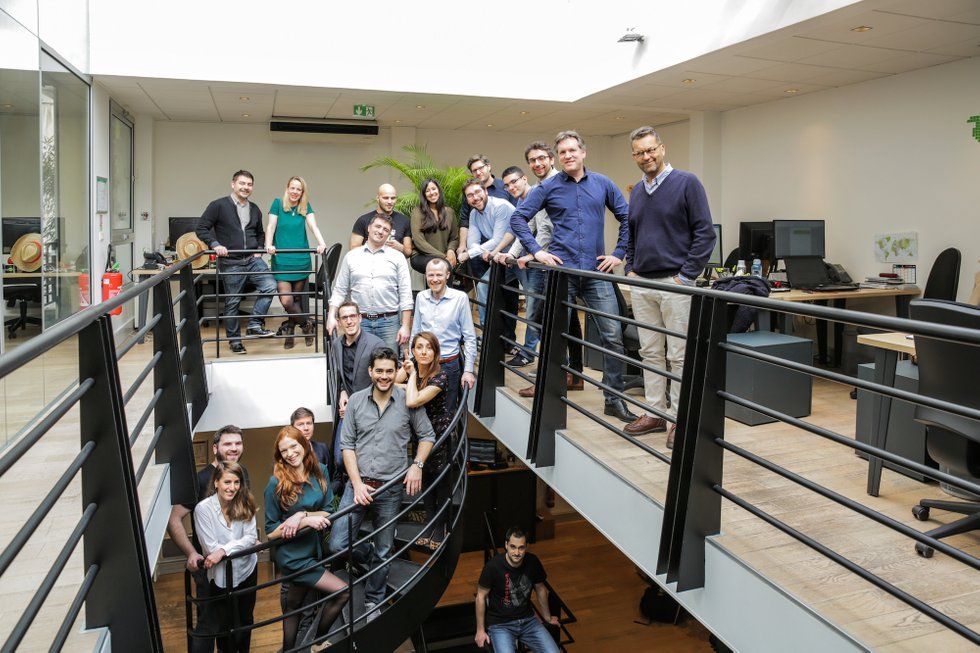 ---

"Sirdata's teams supported us throughout the CMP installation process with reactivity and flexibility on all the sites of the Editions Larivière group. The teams were  very pedagogical and were able to answer our various requests ", Boris Thimotée - Webmarketing Assistant of Editions Larivière.
---

"After testing and analyzing several solutions, we quickly chose the Sirdata CMP, and our discussions and advice with the Sirdata teams enabled us to make rapid progress on their solution. Their responsiveness and customization capabilities did confirmed our choice for more than a year now," said Antoine Govin, VP Sales Just Digital Group Media.
---

"Sirdata's teams show unfailing support, particularly the didactic approach and upstream awareness raising on the zones of vigilance", Ronan Daligault, Sales Director of Opinion.
---
Indeed, it is a diverse, dynamic and invested team that composes Sirdata! It is this symbiosis that allows us to promote the different partnerships and to be as close as possible to each of our partners in order to satisfy their requirements and to answer any of their technical and legal questions.
---
The advantages of a partnership with Sirdata

"The advantages are numerous, but beyond the technical solution proposed, the teams are really involved, responsive and educational. An excellent team which carries a good product" Rodolphe Vialles, founder of ABCBourse
---

"We have received transparent and qualified sales, marketing and technical support that allowed us to carry out this project", Camille Radicchi, Head of Digital ToutSurMesFinances.com.
---


"Sirdata's technical know-how and very good knowledge about  GDPR issues are real assets to develop our revenues while respecting the consent of our readers", Florent Maitre, President of Clubic.
---
Finally here are the main advantages of a partnership with Sirdata:
A real answer to the requirements of the GDPR & ePrivacy
A complete and permanent accompaniment
A dynamic, present and reactive team
A transparent and efficient support
A real ease of application
As our user, Rodolphe Vialles, founder of ABC Bourse, would say: "In the end, we can't find any drawbacks in this partnership! "
---
If you would like to know more about CMPs and the regulations in force, you will find our article on these topics (FR) :