See you on Wednesday March 17 for a webinar organized by IAB Canada
On Wednesday, March 17, 2021, at 9am, Sirdata's founder and CEO, Benoît Oberlé, will present the Sirdata CMP (Consent Management Platform).
It's within the framework of several series of events on consent management platforms, organized by IAB Canada, that this new exclusive session with Sirdata has been set up.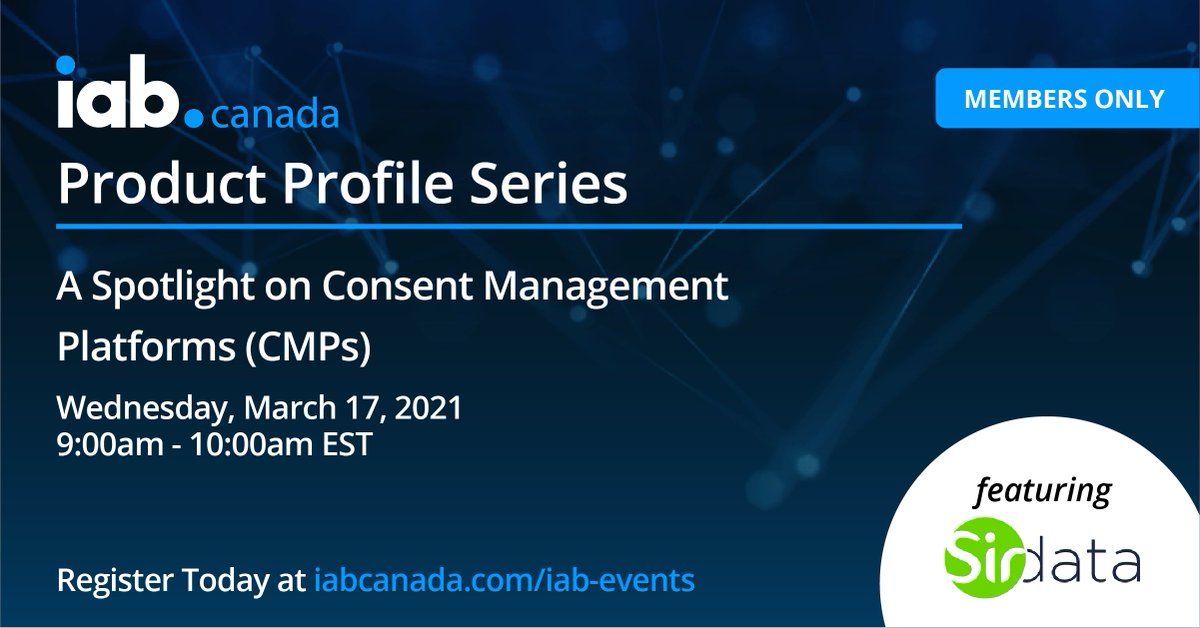 ---
CMPs are now essential tools for any website, so it's necessary to know all the uses and benefits of these platforms to choose the right solution.
That's why, these sessions have been set up with the objective to give you all the keys to be perfectly compliant with the regulations in force.
At Sirdata, we have developed a CMP that is easy to configure and that can be modified according to your image.
If you want to know more about our CMP, don't miss this webinar!
---