Sirdata was proud to find the work of two of its contributors Benoît Oberlé and Naïma Conton in new Data Marketing Wiki, the first repository in data marketing set up by five key associations in the marketing, data and communication field.
Tools and Technologies : The Consent Management Platform (+)
Legal : How to make teams aware and interested by data protection (+)
Legal : Data transfer and hosting out of the EU (+)
In order to create a common language on data and answer the many questions raised by its use in the field of marketing : AACC, CPA, Sncd, Turing club and Udecam collectively created the #wikidatamarketing.
It has been launched on two major french events bringing together the advertising industry by Yan Clayssen Epsilon, and Nathalie Harding Sirdata as representative of the aforementioned associations in november.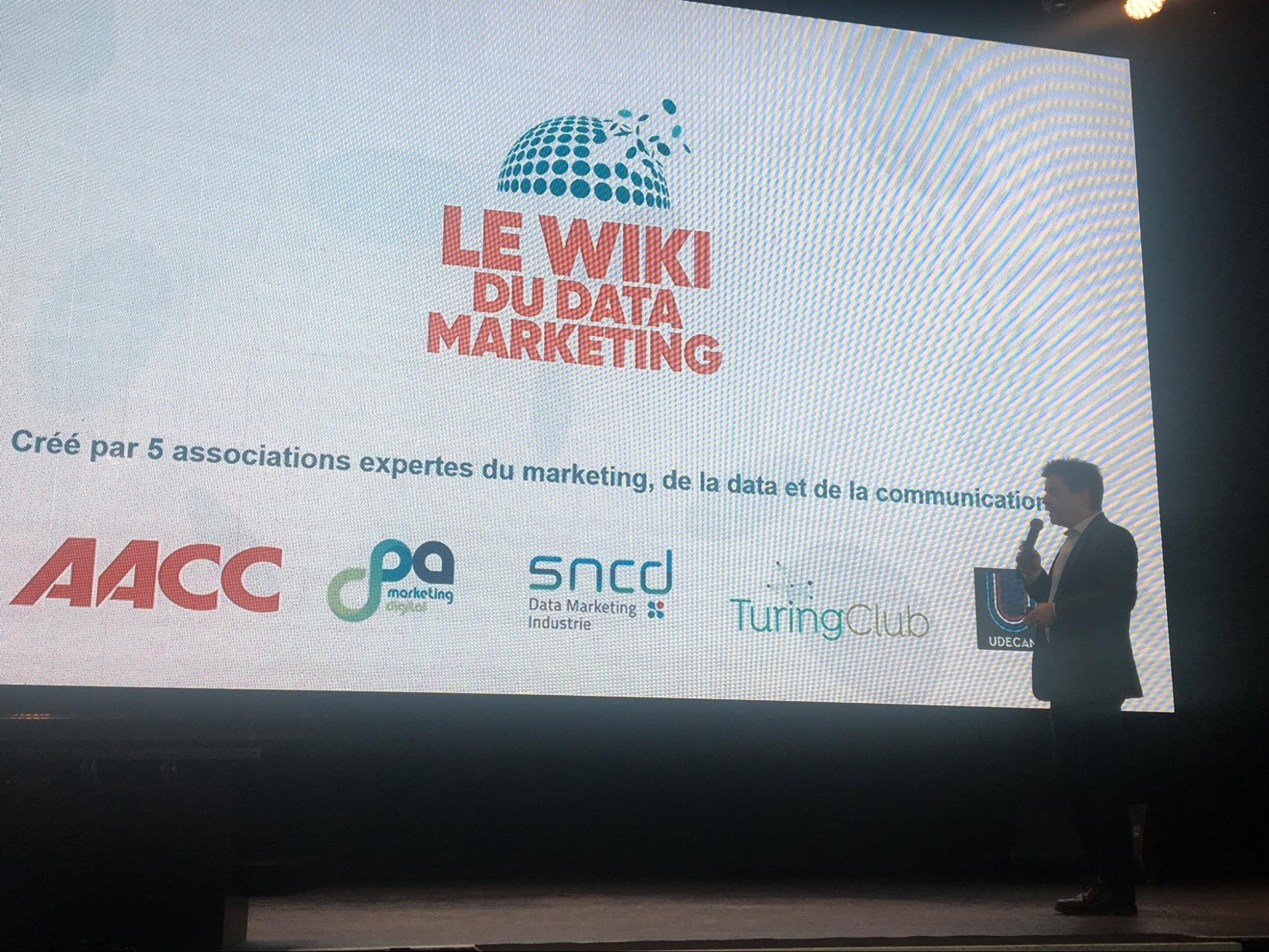 ---
From year to year, the place occupied by data in marketing, communication and media ecosystem continues to grow. Its benefits are considerable : Better consumer understanding, targeting optimization, customer journey customization, efficiency measurement, service innovation etc. Nonetheless, many unknowns remain for some about the reality, what data can bring, which is the domain of utopia or even what is forbidden.
To have a common definition repository, five associations brought up their experts together to develop this wiki in data marketing. The first collaborative tool to answer the questions that communication and marketing professional may have. This first collaborative tool is intended to advertisers, agencies, technology companies, journalists, students and professors.
This wiki is composed in its initial version, of 8 categories :
Key Definition,
Use and Benefits using data,
Tools and technologies in data marketing available,
Project Management,
Skills and Human resources related to data,
Artificial Intelligence, Machine Learning, Predictive marketing,
Data Marketing Actors, Economy,
Legal and regulation such as GDPR.

---
As well as more than 40 articles that answer questions identified as the main ones raised by data. How to evaluate data value (monetization and business model) | Outsource or not, what are the benefits and the risks? | How to manage tool interoperability? | What is a consent management platform? | How to manage Data governance ? | How to measure its efficiency?
Once on line, it is following wiki principles, intended to enrich itself constantly. Thus, the members of each founding associations will be keen to post new articles, to clarify some terms, to update or correct some definitions. To preserve content quality, only data experts will be able to propose an article and an editorial committee will systematically validate the content posted on line.
Data marketing is evolving constantly, faster. The purpose of the wiki is to harness collective intelligence for the benefits of all stakeholders. It aims to become a reference for any topics applying to data marketing.
This wiki has been launched thanks to the initial editorial committee, the legal experts, Yan Clayssen, Henri Danzin Agence Oyez, Equancy, Epsilon Velvet Consulting, fifty-five, Advalo, Ai & Data, LineUp7, Dentsu Aegis Media, Sirdata as Turing club members, but also different companies members of AACC, CPA, Sncd, Udecam. Find there contributions here.
You wish to know more about this project, about our use cases, our CMP, our audiences, please feel free to join us.